We're finally approaching February and seeing the back of the never ending, elongated, "why the eff is it not pay day yet", month of Jan. With that, of course, brings summer just a little bit closer (a girl can be optimistic – right?!) and wistful thoughts of hazy summer days dancing in fields to some of our favourite music, can of warm cider in hand optional. This past week has seen a flurry of festival and gig announcements for summer '18, and let's admit it, for female musicians it's been wildly underwhelming. Take Wireless, for example, the annual weekend pop-music event that books some of charts biggest names. This year, following the line-up announcement, many have been quick to spot that if you remove the male bands and artists from the bill, you're left with all of three female acts. Yes, three. If only this was an isolated occurrence, but sadly this is what one of the UK's biggest festivals thinks represents female musicians in 2018. There are a plethora of women dominating the music scene this year, and we're here to set the record straight. From RnB honeys that are creating genre defining anthems with their unique marriage of sounds to punk AF guitar-wielding goddesses who know more about rock and roll than any middle-aged white man would know what to do with. So, look at us, we've only gone and put together a handy little playlist for your empowered ears to listen to (and maybe those festival bosses could take note too).
Billie Ellish
Topping every 'one to watch' list of 2018, this Californian born babe is making serious waves with her electro-indie pop sound. Keen Netflix fans might recognise track 'Bored' when it featured on hit series '13 Reasons Why' last year. Signed by Interscope records, her distinctive voice is offset to catchy drums, and infectious beats, that make for perfect addictive listening. We can't wait to see what the year has in store for the 15-year- old.
Track: Billie Ellish – Oceans Eyes
Twitter: @billieellish
Dream Wife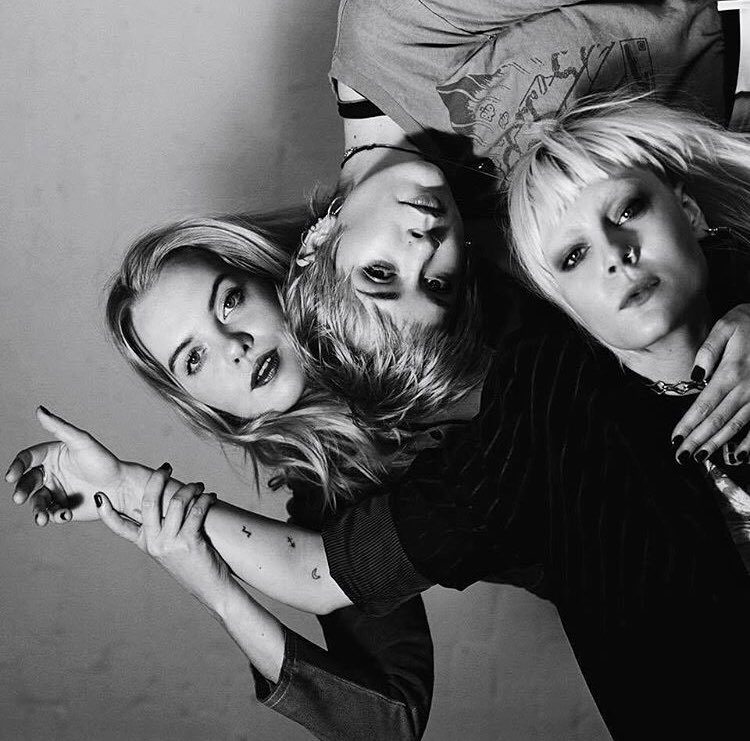 This tight knit trio bring a new meaning to riot grrrls, with clashing chords, riotous tracks and lyrics that are made for singing along to. Rakel, Alice and Bella are known as Dream Wife simply because they wanted to redefine the 1950's American dream stereotype package, sticking two fingers up at female expectations. Hailing Madonna and Bowie as inspiration, their sound is nothing short of loud, anthemic and dazzling. Turn these ones up.
Track: Dream Wife – Hey Heartbreaker
Twitter: @dreamwifemusic
Jorja Smith
Ethereal tones, jazz-infused melodies and retro-tinged sounds, Jorja Smith is predicted to go far. With a Drake collaboration already neatly tucked under her belt, this year is hers for the taking. Don't be fooled by her sweet-tinged vocals, however, hard-hitting lyrics on social injustice only add to her appeal. Paving a way for a voice of a generation, the English R&B singer/songwriter has contemporary soul all wrapped up.
Track: Jorja Smith – Let Me Down
Twitter: @jorjasmith
PINS
Last year saw this female five piece collaborate with Iggy Pop, appear on the bill of Reading and Leeds and release two incredible EP's (one on a glittery vinyl!). All clashing guitars, moody personas and sassy styling, PINS are taking centre stage in a male dominated industry. Often hauling female fans on stage to dance with them, these are a band best seen live.
Track: PINS – Serve The Rich
Twitter: @wearepins
Stefflon Don
Rap artist Stefflon Don, born to Jamaican parents, originally hails from Birmingham and now resides in East London. Switching between dancehall patois, grime verses and velvety vocals, Stephanie Allen is carving out her own genre with her unique style. Already collaborating with big named players such as Lethal Bizzle, Wretch 32 and Jeremih – we will be keeping our eyes and ears firmly on this talented gal in 2018.
Track: Stefflon Don – Hurtin' Me
Twitter: @stefflondon
Hinds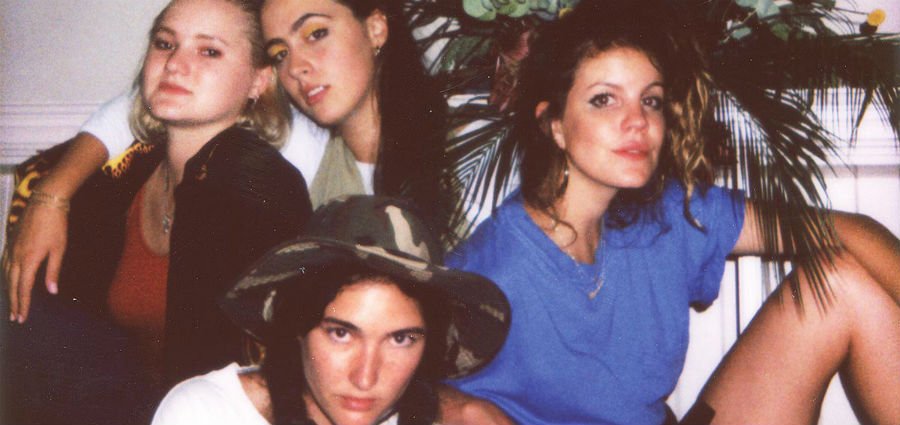 Four-piece garage pop band Hinds is a firm favourite of ours, and (hurray) they're back with new music for the new year. Based in Madrid, the quartet is best known for their noisy, melodic pop, that makes for the perfect sing-along- worthy listening. With the new album 'I Don't Run' set for release at the start of April, we can't wait to catch them at some of our favourite festivals this summer.
Track: Hinds – New For You
Twitter: @hindsband
Skinny Girl Diet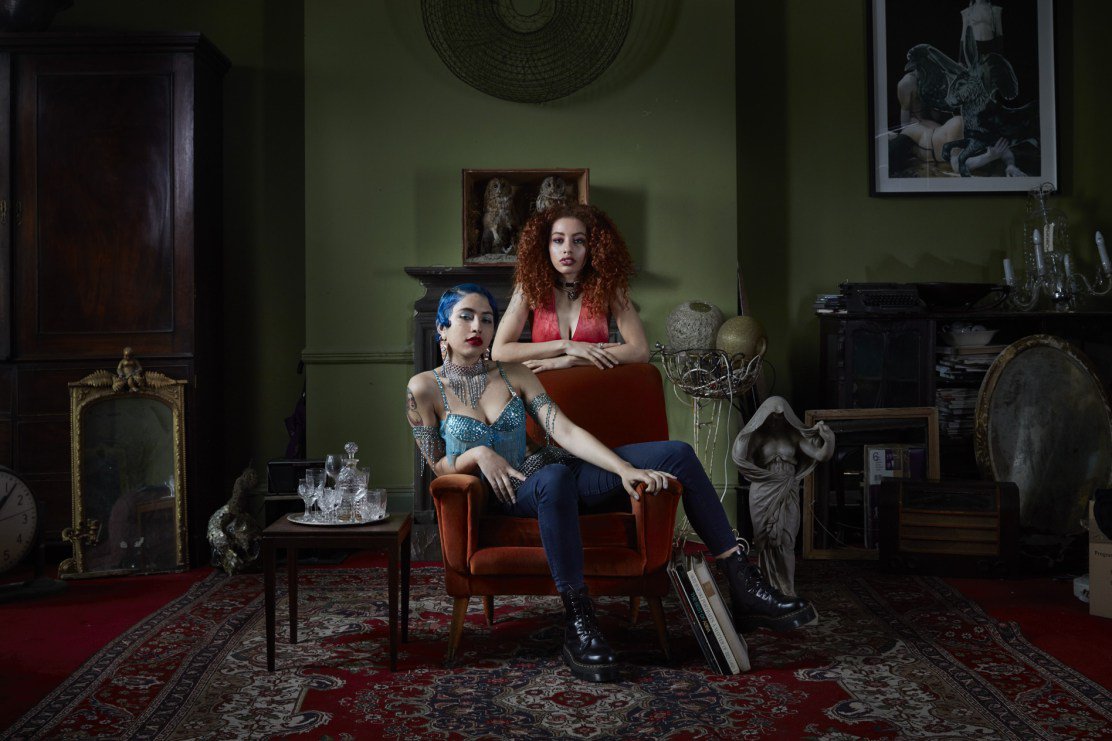 A band with a debut album titled 'Heavy Flow', is a band we can get behind. Unapologetic and politically conscious, these DIY punk influenced sisters have something to say, and we're definitely listening. With the last release in 2016, the musicians have announced a bunch of shows this year at independent venues up and down the country; we'll see you there.
Track: Skinny Girl Diet – Okay
Twitter: @skinnygirldiett
Mabel
Momentum has been building around R&B singer Mabel since late 2015 and shows no signs of slowing down. 'My Boy My Town' was an instant hit, full of attitude and energy married with the singer's distinct vocals. Following this up with the released of mixtape 'Ivy to Roses' last year, Mabel is making her stamp on the new year with the recent single 'Fine Line' featuring Not3s. We're keeping our fingers crossed for more of Mabel in 2018.
Track: Mabel – Fine Line
Instagram: @mabelmcvey
The Tuts
'Dump Your Boyfriend', 'Give Us Something Worth Voting For' and 'Always Hear The Same Shit' are just some of the brilliantly named tracks on The Tuts last album. The all-female, all feminist trio are advocates for inclusivity in the music industry. Creating glossy, tongue in cheek tunes are this bands speciality, and we love them for it.
Track: The Tuts – Dump Your Boyfriend
Twitter: @thetutsband
First Aid Kit
This Swedish sister duo has already started the year off right, with the release of their latest record 'Ruins'. Naming Fleet Foxes and Joanna Newsom as influences, expect indie folk-sounds, whimsical harmonies and woodsy vibes. Well versed in standing up for equal rights and the #MeToo movement, First Aid Kit make for the perfect festival headliner.
Track: First Aid Kit – Rebel Heart
Twitter: @firstaidkitband
You can listen to all these tracks on our FGRLS Spotify playlist
Follow Katie on Twitter @katiemux