Image credit: Ruby Etc
This summer, I found myself in a bit of a…shall we say…job hiatus. I got the good news that my 6 month contract was being extended (yay), but not until September (boo). This left me with mixed feelings: elation and hysteria at the fact I had TWO WHOLE MONTHS off work (I was practically a school child again! I could watch the Jeremy Kyle show AND Loose Women!), and a nervous, swirling feeling in the pit of my stomach. Two long, stretching months of summer are hard to argue with, but two long, stretching months of unemployment are slightly more panic-inducing. My dreams of dipping my toes in azure seas and frolicking on sandy beaches were cut short when I realised I basically had to survive off one pay check and a little freelancing work for the foreseeable future, lest I get another job and put the beach on the back burner.
Whether you've recently graduated and are enduring a broke, penniless summer, or you're saving for something exciting, being on an involuntary staycation can have its drawbacks. Here's how I coped…
First, there was denial.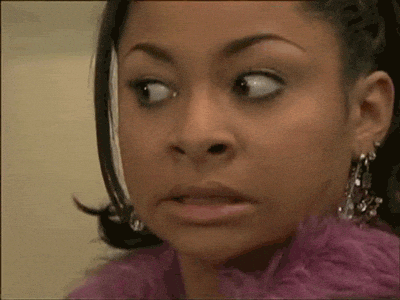 Pfft, five hundred pounds for a 3 day mini break to Rome? TOTALLY doable. I could write a few articles before I go and pay for the holiday in no time! Maybe I could even do some odd jobs around my neighbourhood? Should I ask that old lady if she wants her shopping carried home for a fiver? Great price, amirite?! Wait why is she hitting me with her umbrella? I was just being entrepreneurial. Ugh, old people.
Then, there was anger.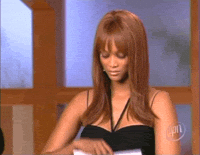 Oh my god. Everyone on Instagram and their mum is in Ibiza. There has literally been a mass exodus from the British Isles. Is that why Tesco was so quiet at lunch time on Thursday when I popped in for my daily browse? If I see another picture of someone doing that suck-in-belly-stick-out-tits pose I might actually vom into my lap with rage.
Next came the misery.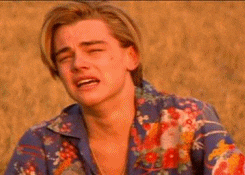 Why? Why me? Why have I been cast aside by the karmic wheel of life when there are festivals to be lying face down at and sunbeds to be peeling myself off of? I'm going to be the least tanned person in the office in September. They're going to call me Paley McPale face. It's fine, it's fine. Leave me here to die.
Then? I got the fuck over myself and my first world problems and decided to have a ruddy good time at home. And I'm here to tell you how you can, too.
First and foremost, get off Instagram.
Seriously, shut that shit down. Scrolling endlessly through other people's holiday snaps was nice when I was in my self-pitying, misery stage, but really, it does little good staring at Sally's bikini selfie for so long you burn holes in your phone screen. She can't feel that. She's larking about and having a laugh, she is. And you should be too.
Have you ever had a mate come to visit you from foreign lands? If so, you'll undoubtedly have been dragged around your local town or city doing all the lame 'touristy' things you wouldn't normally be caught dead doing. Madame Tussauds? Yuck. The London Eye? In your dreams. The thing is, these sorts of attractions garner queues that span the length of Oxford Street because, well, they're really quite ok. Fun, even. Call me a loser if you must, but re-engaging with your hometown by admiring its famous landmarks is one of the simplest and easiest ways to cheer yourself up. Being told to appreciate the beauty right on your doorstep may remind you of a lecture your Nan once gave you, but it's actually sage advice. Trust me on this one.
Get the boring life stuff you've been meaning to do for ages done.
You know the kind I'm talking about; sorting out your emails, snapping old clothes to go on Depop, sending off for a new passport etc. Life admin will be the death of us all, there is no denying that, but using this expansive amount of time at home to make your life a little bit easier in the future is something you'll never regret. The radiant, sociable Future You will look back on tired, bored Present You with fondness and admiration. I like to think she'd buy me a drink, if she could manipulate the vortex of time and space at will.
Whether you're a writer, a musician, a Harry Potter enthusiast or chicken nugget aficionado, use this rare and untarnished time at home to completely indulge yourself. If I was a self-help guru, I'd probably tell you to go for a nice, soothing walk or do some yoga. Alas I am not, so I'm instead suggesting that you dedicate an hour, a day, or a week to exploring that passion of yours – the one that you never really have time to investigate. Write a poem, write a blog post, write a letter to your family. Watch all the Harry Potter movies back to back and get your mates round for a good old fashioned movie marathon.  Get a 20 box of McDonald's chicken nuggets and don't share them with a soul. Self-care, babe. It's SO 2017.
So there you have it – my guide to surviving this summer's staycation. Would I rather be in Puerto Rico with Justin and the boys? Yes. Do I wish this was a mojito in my hand and not a cup of tea? Also yes. But I've got some limes in the fridge and there's a bottle of rum hiding in the cupboard. Who needs a holiday?