It's a Sunday morning, you're slightly hungover from the night before, it's still two hours before you get to regale your hilarious, yet questionable, drunken tales from the night before at brunch with your pals. With time to kill, you tuck yourself back up into bed, slurp your coffee and grab your laptop. You're horny AF but apparently craft beer guy from that bar in Hackney last night wasn't taken with you schooling him on why lambrini will always have a place in your heart (his loss tbh) and chose not to come back for a sloppy fuck.  It's self-love time. There is nothing quite like a hangover orgasm.
Of course, getting yourself off isn't just confined to a Sunday AM, it's fun all year round. Be it mid-week, mid-afternoon, in the middle of the night, in the back of a taxi (nope, maybe not that last one), masturbation is a brilliant, stress relieving, enjoyable and confidence building hobby. It's a great way of understanding your body a little more, it relieves tension from life's daily stresses and honestly it just feels bloody great, doesn't it?
Whilst some of us opt for the understated but widely effective hands and fingers method, many of us reach into the trusty sex drawer for the ol' faithful rampant rabbit. The pleasure product industry generates some 15 billion per year, so it's no surprise that getting off is the new going out. In an effort to be extremely 2018, I thought what better time to take a look at which vibrators, lubes and anal beads were being kind to mother earth. We already consciously think about what we're consuming when it comes to food, make-up, ethical produced clothing etc, so why not the similar care when it comes to sex toys?
So here I am with a list of vibrators and other fun sex toys that are guaranteed to get you off, whilst simultaneously saving the planet.
David Attenborough would approve…I think.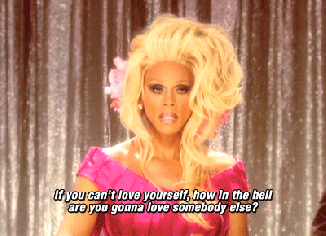 Catch some rays with your best friend this summer, your vibrator of course. Just 8 hours of warming sunlight helps this planet-friendly sex toy provide one to two hours of blissful two speed vibrations. To top it all off, this handy eco-loving little bullet is shipped to you in environmentally friendly packaging to make you feel entirely guilt free come climax.
If ever there was an Instagram worthy dildo, this minimal light catching babe would be top of the list. The fracture resistant clear glass retains heat and cold, for increased stimulation.  Spiralled ridges and thick nubs make for some pretty great added pleasure and for seeking out that G(reen)-spot. The glass material makes it totally hypoallergenic too, meaning you're avoiding putting any nasty chemicals near your more sensitive bits.
So the important thing to note about that this fun purple pleasurer is that it is entirely phthalate-free. Phthalates are those nasty salts found in plastic that have been shown to alter hormone levels and cause birth defects, so avoiding them is recommended. The simple design guarantees a powerful vibration in a compact, easy to hold shape. The unique curves of the fresh+ mean that you have the freedom to target pleasure to the areas that get you off the most.
Claiming to be the brands cleanest, greenest vibe, this pocket size sex toy is made from 100% FDA approved silicone. Containing no harmful chemicals that can harm you or planet earth, this mother nature approved vibrator is silky, smooth and body safe. Made entirely in-house, from development to packaging, you can safely know that you have reduced your carbon footprint whilst cumming until your heart is content.
Glow Industries Wood Wave Waterproof Vibrator
A wooden dildo you say?! Rest assured, this oak smooth vibrating pleasure giver is entirely splinter free. In fact, it is a wood/urethane hybrid that makes for an ultra-smooth, nonporous, phthalates free surface that is both lubricant friendly and waterproof. Not only will you feel great for your planet conscious purchasing, you will be gifted with a wet platinum lubricant and a padded pouch for your new pal.
Every surface of this vibrating wonder is optimised especially for sensation and full body contact, ensuring you get as many pleasurable possibilities from one toy. Made from luxury silicone this clitoris stimulator says goodbye to swapping out less than powerful AAA batteries when in the heat of the moment, as it is rechargeable, lasting you for hours and hours on one pretty powerful vibe.
Sliquid Organics Natural Lubricant
Oh lube how we love you so, and what better way that to get wet with a guilt free conscious with an organic option. Nothing in this beautiful bottle will harm your body or bring any unwanted allergic reactions. It's also 100% vegan and cruelty free too, meaning it won't any other bodies. Packed with hibiscus, vitamin E and green tea this long lasting lubricant smells and tastes great too.
Happy climaxing.